October Super Students
Sequoyah Lower and Upper Elementary presents its October Super Students. These students were chosen because of their hard work, leadership, and good character in and out of the classroom. Congratulations students!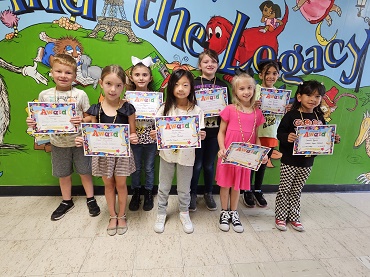 FIRST AND SECOND GRADE
Back row L to R: Ty Brown, Leanna Garner, Aurora Fromme, Jade Jacobs
Front row L to R: Piper Bickford, Taylor Her, Presley Rohr, Daniela Ramos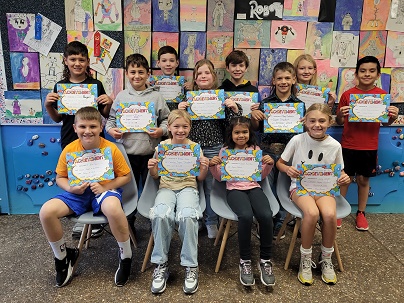 THIRD - FIFTH GRADE
Seated front row: Briston Ventris, Penelope Eaton, Hannah Perez-Ruiz, Lucy Conger. Standing: Jax Rogers, Jackson Etter, Kyle Stone, Amelia Dennis, Aiden Magnon, Titus Delozier, Abbie Detrick, Ethan Vazquez.