Counselor Connection
It's always the right time to do the right thing.
Welcome to the 6th, 7th, & 8th grade website.
Kenneth Hotfelt, Counselor - Phone:343-5105
FAX:918/343-8109
ken.hotfelt@sequoyaheagles.net
COME SOAR WITH US!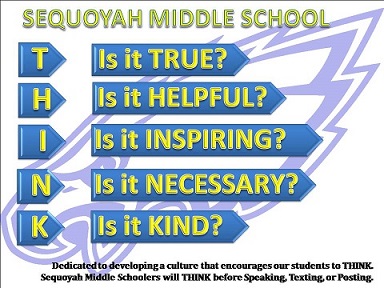 6th, 7th, & 8th
Available to on-campus and virtual students
Free Before and After School Tutoring
Morning Hours
7:15-8:15 a.m.
8:30-9:10 a.m.
(Enter through doors by cafeteria)
Afternoon Hours
2:15-4:05 p.m.
(Exit through front doors)
Beginning August 31, 2020
Monday - Thursday
Mrs. Scott Room 2
Any questions please call (918) 343-5105 xt. 2509