Sequoyah Student Council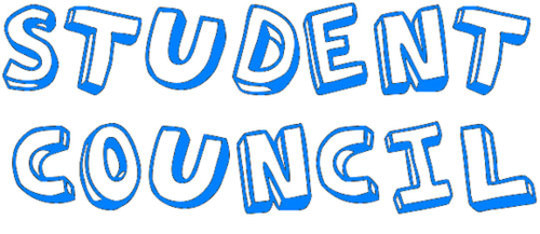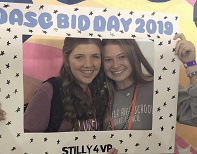 Student Council Treasurer Trinity Chaney and Councilman Jenna Inman representing SHS on the state level at the Oklahoma Association of Student Councils State Convention.
Advisor: Becky Koger
Student Council Mission Statement: The purpose of this organization shall be to further the training of youth leaders through democratic participation, to promote school spirit, to help involve the student body in the total school picture, and to communicate to the faculty, administration, and the students on behalf of the student body.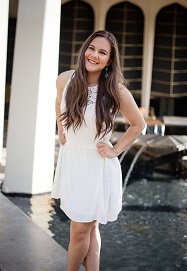 President
My name is Kimberly Gatzemeyer and I am the President of Sequoyah's student council. I lead meetings, come up with new ideas to better our school and community, organize our glo-co dance, and so much more. My goal for this year is to better our student body and student participation. Of course I don't do all of these things by myself, all of the student council officers, our council, and our advisors Mrs. Koger and Mrs. Eagle, contribute to everything we do. Our student council would not be the council it is today with out the help of all of these amazing people.
Student council, hands down, has been the best thing that has ever happened to me during my high school years. Being president of Sequoyah stuco was unexpected but I am so grateful that it happened. The friendships I have made within our school and even all the way across the state are something I will cherish forever. Student council has taught me numerous things but one of the most important is leadership. Without Sequoyah stuco and the OASC, I wouldn't be the leader I am today.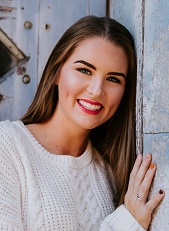 Vice President
Hi, my name is Kenna Rector and I am your 2019-2020 Student Council Vice President. Along with that, this is my second year being the Student Council Media Director for our Twitter and Instagram page. I have been a Varsity Cheerleader all four years of high school and have loved every second of it. This year I am our Senior Class President and I have been a part of the National Honors Society all four years of high school. I have thoroughly enjoyed every experience that high school has given me and I encourage all the kids behind me to take advantage of their time now because it really does fly.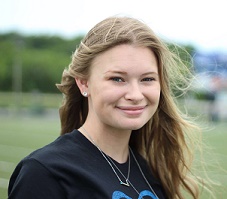 Treasurer
My name is Trinity Chaney and I am serving as the student council treasurer for the 2019-2020 school year. I am a sophomore as well as an active member of the SHS BPA chapter, Spanish Club, and NHS, along with playing soccer. My responsibilities as treasurer include helping our advisor with money management for the council, especially with projects like Pennies for Pasta, and representing our school on the local and state levels. My goal as treasurer is to fundraise and make more money available for the council to perform more acts of community service and philanthropy as well as to rejuvenate school spirit district-wide and make Sequoyah an overall better place for you!