Elementary Food Drive
Sequoyah Elementary recently completed a very successful canned food drive benefiting The Good Samaritan Ministry and Rogers County residents in need.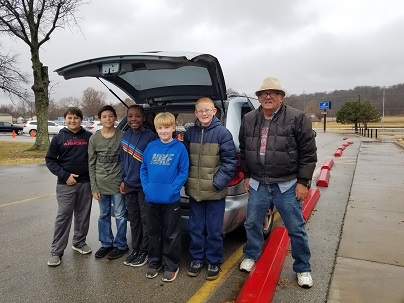 Canned Food Leaders - Austin Prather, Isaac Cagle, Khari Davis, Chandlar Eagle, Dwight Inkelaar and a representative from the Good Samaritan Ministry.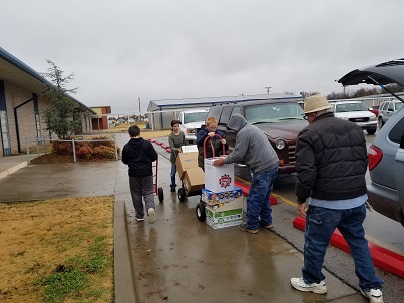 Canned Food Line - Representatives from the Good Samaritan Ministry load canned food items delivered by Dwight Inkelaar, Isaac Cagle and Austin Prather.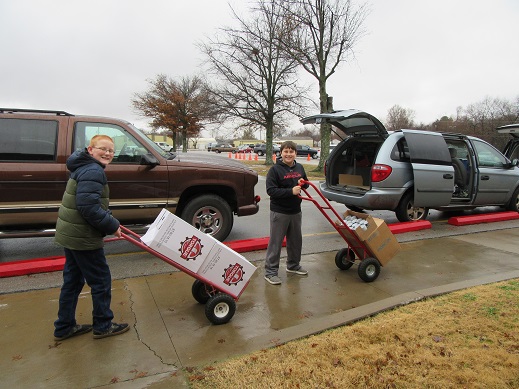 Canned Food Duo - Dwight Inkelaar and Austin Prather are all smiles delivering boxes of food.