Science Club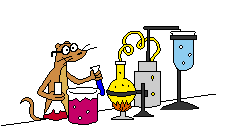 The purpose of the High School Science Club is to expose students to different areas of scientific endeavor. Both the High School and the Mid-High school students are eligible to join the club. Meetings are held the second Tuesday of each month.
The club is for any student that has an interest in science and a desire to learn more. The next meeting of the Science Club will be held on February 14th in Room 15. The time will be announced later. Membership in the club is closed for the 2016-2017 school year.
The NEXT club meeting will be during 6th period on February 14. Be sure to spread the word.
Any student interested in science is invited to join the High School Science Olympiad Team. The meetings will be held on Tuesdays and Thursdays at 7:30 a.m., in High School Room 15. Mr Harshfield is the team coach and Mr Marrow is the co-coach. It is anticipated the team will attend the competition currently scheduled for February 18th in Durant Oklahoma. The University has agreed to provide pizza for the participants and during the time between events, provide a chance to tour the campus.
For those interested in the Science Olympiad, a suggested website that can be used for instruction and practice is: https://phet.colorado.edu/. Once there, select "Play Simulations". After selecting the simulation to try. click on the "play" symbol.